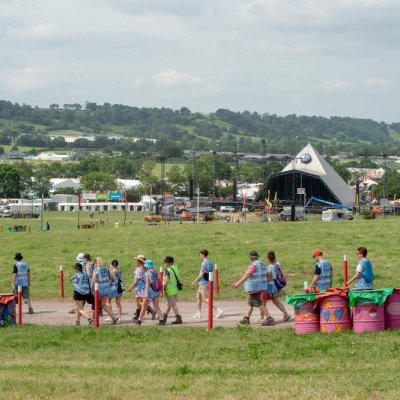 We are happy to announce that applications for volunteer places at summer events in 2023 will open on Wed 1st of February, 12 noon, via this website!
We look forward to meeting old friends and new throughout the UK at over 30 events from Inverness to Isle of Wight and everywhere in between.
Events on this year's roster will includes the 2nd outing for Creamfields South but this year the dates are across May Bank Holiday Weekend (26-28 May) ...Carfest North is sadly no more but we are hoping to add couple of new events to our line up in the next few weeks….an old favourite and a newbie! More soon….
Neighbourhood Weekender, Isle of Wight Festival, Rewind shows x 3, Carfest, Love Supreme, Kendal Calling, Creamfields North & South, Sundown, Bloodstock, Beat Herder & Belladrum - £15 admin fee will be your only real cost!
As well as BST, Hyde Park and All Points East, Victoria Park - London based day events that will cost you only £10 admin fee to be part of.....and we'll make sure you're in prime position for the biggest acts of the day!....already announced Bruce Springsteen, Billl Joel, Stormzy, Pink, Blackpink, Take That and Guns'n'Roses!
We will not be opening applications for Glastonbury 2023 applications on 1st Feb *All those who worked two camping events in summer 2022 will be sent a unique invite to apply for a place in late Feb/early March. Then we will look to fill any remaining places - please keep an eye on SM channels for updates and you. *
If you are looking to be part of our Glastonbury team for 2024 then you will need to work 2 (camping) events with us this summer to be invited to apply to be part of our team at this wonderful event.
......look out for announcements of more events that will be added to this roster.
Any/all enquiries to info@festaff.co.uk