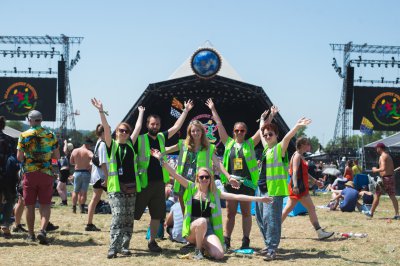 We are greatly saddened that Glastonbury 2021 will not take place.
We have emailed all who hold applications with us for Glastonbury 2021 and offered to roll them over until Glastonbury 2022 which will take place on 22nd – 26th June but we will fully understand if you with to withdraw and refund you.
Some will also have sister events booked with us and we are hopeful these will still go ahead and you will be part of our team…. but if you wish to withdraw, we fully understand and make a refund.
Please note that Glastonbury applications maybe returned in the form of a cheque so make sure your postal address is up to date on your Festaff profile.
Please email us if you hold a place with us and require a refund for Glastonbury/sister event or if you have any questions regarding applications for Glastonbury 2022.
All enquiries to info@festaff.co.uk
NB. Application refunds will be made minus a £5 admin fee.